After decades of peace, A Quest for Truth began for Dlana Hall Bodmer, sister of Gina Renee Hall brutally murdered in 1980 by Stephen M. Epperly.
A New, disturbing dismemberment lead reported in 2016 to Radford Police Department pulled Gina's sister Dlana back into the web of lies surrounding Gina's murder. It was 1980 all over again for Dlana. "What emerged was an unwavering desire to know the truth." Dlana said she could not calm her eastern Kentucky heritage that raged from within, the quiescent warrior awakened, fiercely erupting after having been dormant for decades.
Dlana's extraordinary experiences in 2016-2017 became a book of miracles — TheMiraculous Journey: A Day Made in Heaven.
...and the journey continues....
"Why, after all we now know, would the same old story still be surfacing-a story given to authorities by Gina Renee Hall's killer and then repeated still today by various "sources" ....a composed story that Gina left the Marriott to go to that lake house happy and willingly. Will Gina's True Story ever be heard —Gina's voice?"
Dlana's phone, text, and emails have increased significantly from people concerned because others are repeatedly telling that old story, publicly. During a recent RU presentation of Under the Trestle - a book that recaps the old 1980 story, discontent surfaced amongst those who know Gina's true story. Gina's advocates sent Dlana recordings wanting her to know exactly what was being said about her sister... that Gina danced with him...their story. That she left with him...their story. Kim Jett's statement given to the police in 1980 - known about, yet ignored... This is certainly a lesson in humanity and how pride and ego can rule over common sense....Gina was taken against her will, but her story conflicts with "the 1980 composed story" that originated from the mouth of her killer and best friend. Crime podcasts, news articles, tv shows, books, etc. continue to repeat and even embellish that "old 1980 composed story". The Hall family has always been grateful for the successful conviction of Gina's killer and all who helped secure justice. They understood that without Gina's physical body to completely tell her side of the night's event, the story had to be built from what was known. They understood the necessity to use the killer's own statements as the foundation for the storyline even though the beginning of that story, told by him and his best friend, did not align with Gina's character. What was known beyond a doubt is the story that the multitude of circumstantial evidence told, especially the abundant evidence gathered from the murder scene inside the lake house that painted a clear picture of what happened to Gina Hall. Throughout the decades, that composed story has been sensationalized to an even more embellished account that dishonors the victim, which inadvertently minimizes the Truth of what her killer really is -a serial rapist, and still to be known - a serial killer. The Truth must become known For Gina and for all of the other victims whose voice is still yet to be heard.
While working on finishing the second book - Web of Lies: A Day Made In Hell, Dlana met a very resourceful person who helped her find some interesting details needed to fill in some of the blanks .... this person is associated with historical research, including criminal research work with others including connecting the pieces of the Manson murders where he met Paul Dotsie, highly respected in his field. He asked Paul if he could help Dlana. Paul sent a straightforward response... "If Dlana wants to Find Gina, she needs to contact Dr. Arpad Vass." So Dlana did exactly that and one month later, Nov. 6, Dlana and her husband drove to Tennessee to meet with Arpad Vass, Ph.D. Dlana knew as soon as she met Dr. Vass that they would work well together. He is a kind, caring, humble man. His heart is full of goodness. He cares about people like the Hall family who do not have complete closure...Dlana knew his instrument was not understood by most, and that she had been prepared for this part of the journey ....during the journey.
"If you want to find the secrets of the universe, think in terms of energy, frequency, and vibration."
-Nicola Tesla
For over 15 years I have been trying to understand this quote. This effort has led to the development of the Quantum Oscillator. This hand-held instrument isolates and amplifies the natural resonant (vibrational) frequency of virtually any object or material. This frequency is then directed outward into the environment using a directional antennae. When it encounters an object with a similar frequency (essentially what you are looking for) it excites the molecules in that object in a manner similar to how a pulsed laser can excite objects. The 'artificially' excited molecules then begin vibrating at a slightly higher state and at a slightly higher frequency. This frequency, emitted from the object, is then picked up by a receiving antennae in the Quantum Oscillator. Since the frequency emitted and the frequency received are slightly different, an electromagnetic field between the two antennae helps compensate for this offset in frequencies. As the two frequencies attempt to align, the Quantum Oscillator sets up a standing wave oscillation which indicates the positive detection of the object you are looking for.
Arpad Vass, Ph.D.
"Dr. Vass has spent a lifetime in research and his resume shows it. He is a good man helping many. His patented instrument will be a world changer when the system comes to realize its capabilities. I believe this instrument will not only help with criminal cases, especially cold cases, but could help prevent crime. Imagine the moment a child is lost or abducted, and an instrument has the ability to find that child before their life is lost. That is a world we all need."
Dlana Hall Bodmer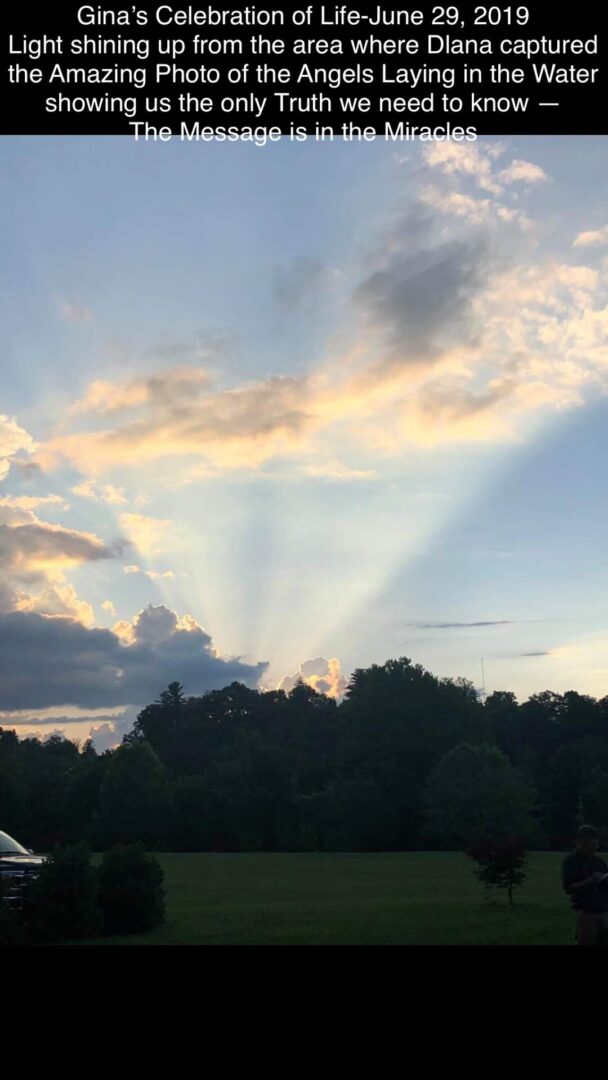 Dlana begins "The Process of Finding Gina and Bringing Her Remains Home".
Collective Prayer is requested by Dlana of Gina's Advocates through The Miraculous Journey-Gina Renee Hall Facebook page:
I have a genuine request—I believe in the power of prayer —s✝ ronger✝ oge✝ her. I am asking you to pray throughout Thurs & Fri that God's WILL be done: Lord, If it be Your Will - please Guide Dlana. Protect her— in Jesus name, Amen
If we have success in this quest, To God Be The Glory. His timeline. His plan.
"I brought him to Va...." A message those who have read Dlana's book will understand. Dr. Arpad Vass, a brilliant man with an amazing instrument joins Dlana in her quest for truth. Two days of intense work leads to answers.
An excerpt from a news article, which can be read in full on the News and Events page, provides details:
Dlana brought Dr. Arpad Vass, a forensic anthropologist to Virginia to help her. To begin to find Gina's remains, Dlana first took the doctor to a high point in Pulaski County. From there they followed each positive signal until they zeroed in within feet of each relevant place. There have been ten places found that are a familial match to Gina. Eight of these places were detected from Draper Mountain. Another was found during a drive to check another location in the Blacksburg area. Six of these eight confirmed locations also register for human Caucasian bone in the same, exact place. A location could also register positive simply by a drop of Gina's blood, an animal scatter, shards of bone from dismemberment, or a single knocked out tooth, so it may not be that all eight places are actual Epperly burial sites, but places where something of Gina could be found.
"We will know the significance once we have excavated all of the locations, sifted all of the dirt and find exactly what is registering as Gina's organic matter."
Dlana's knowledge of Gina's case helped her to understand the relevance of these locations that registered positive. Four of the places would never have been found without the help of the doctor. And, some of the other positive places they were already close to in 2016. Dlana does not count the lake house where Gina was murdered in the eight locations, even though that area registered as a strong hit from the top of DRAPER mountain. Dlana still took Dr. Vass to the community dock at Claytor Lake to scan the lake and land across the lake from the murder site. As he faced the lake and turned to complete his 360 degree scan as he always does, Dlana described that as he turned to the left the instrument responded significantly to the lake house for Gina's DNA (no bone). Dlana elaborated, "Yes, it is a recognizable place and we already know what happened there in that lake house from the multitude of evidence, but of great interest to me was when the instrument identified the exact corner of the lake house that strongly registered positive for Gina. I was there in 1980 and I knew the relevance of his accuracy." Dlana has suggested to the authorities that that utility room would still be a great forensic training operation in finding not only Gina's DNA, which will always be there, but also potentially other victims' DNA. Dlana explained the basis of this belief in chapter 18 of "The Miraculous Journey: A Day Made In Heaven." And, the HRD dogs undoubtedly would also prove most interesting.
After the eight "Gina" locations were narrowed down, Dlana then took the Dr. to the vicinity of every place ever rumored or reported as potential hidden burial sites for Gina - approximately 50 places were scanned and all were negative.
Dlana said, "I want to help other families have the peace I now have just by knowing the truth. I believe Epperly is a serial killer who followed the same ritualistic patterns for at least four years and I hope that we will learn more about his crimes against other victims. And not only his crimes, but also the crimes of others. The possibilities of this instrument is challenged by some, but Dlana believes it is a tool and a man blessed by God."
Dlana was out in the woods in Radford when she received a text from VINE—Virginia's Parole Notification system - Victim Information Notification Everyday—Epperly was denied parole on Nov 8, 2019. So Dlana called to see why he had had another hearing since in 2018 parole was denied and deferred until 2nd quarter 2021 (max of three years). Seems Epperly also now gets to request parole through the geriatric appeal process (age 65+). Fortunately, he was denied and geriatric was also deferred three years. So 2021 and 2022. Time is ticking. "We must find the other victims."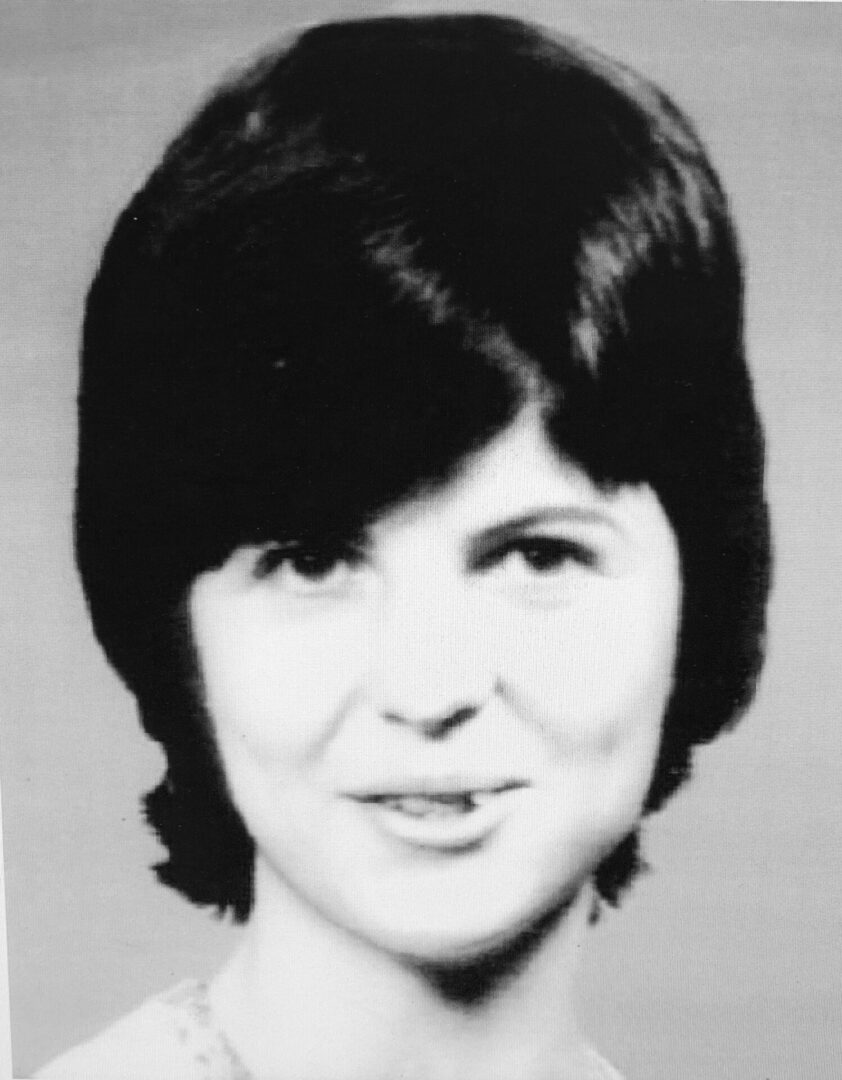 "After we determined Gina's positive locations in November 2019, we surmised that it would be beneficial to have a sample of another potential victim to cross reference. I made contact with Angela Rader's brother securing a familial sample. Angela disappeared from Roanoke in February 1977. We then went back to DRAPER Mountain - a high point in Pulaski County where we started the process for searching for Gina's remains, doing the same for Angela. Two of the positive hits were in the same vicinity within a mile or two of Gina's organic marker sites - both remote areas. Dlana thinks these locations will point to other findings as well. One of the three locations was a short distance up-creek from the location Epperly was witnessed to have dismembered Gina early Sunday morning...near a place Epperly calls "sacred".
While planning and coordinating the schedules, landowner permissions, etc for the "Cadaver Dog Day", Dlana felt someone "official" might want to be there to witness the transpiring activity. Dlana asked the state authorities to send someone to be present. They chose not to join us. It is unfortunate that the Hall family has never really asked for help from Virginia authorities since 1980 and that the answer Dlana received was - "NO. We will not be out with you this weekend - we ran it up the ladder to Richmond and the answer is no because....". And, some other disrespectful comments were made. "I did not get angry! I know the journey is God's plan and I accept whatever comes my way...I prayed that if that "expert in the eyes of others" is necessary to be there with us, then Lord please send that person my way...and wallah!!!" The "unofficial, yet very experienced" person came through my door to meet me two days later. As I shed a tear or two, he shared with me that he has felt convicted to help on Gina's case ever since 1984!!! God never let go of his spirit! And every moment since then, he has had a caring connection to Gina that never left him - so a new friend came to be there with us and witness the dogs' successes! How wonderful that there are so many good people who want to help and thank you to so many who also were there with us in prayer!!!
"It is time. We are at the tipping point of the journey. I am sincerely asking for three days of united prayers - Friday, Saturday, and Sunday - together as a powerful, collective force. Prayers...not just for finding my sister Gina's hidden remains so we can bring her home after four decades...Prayers not just for proof of the truth of Gina's last moments here on earth....But also Prayers to "validate" the new technology I witnessed in November- a complex instrument that could change the world we all live in!"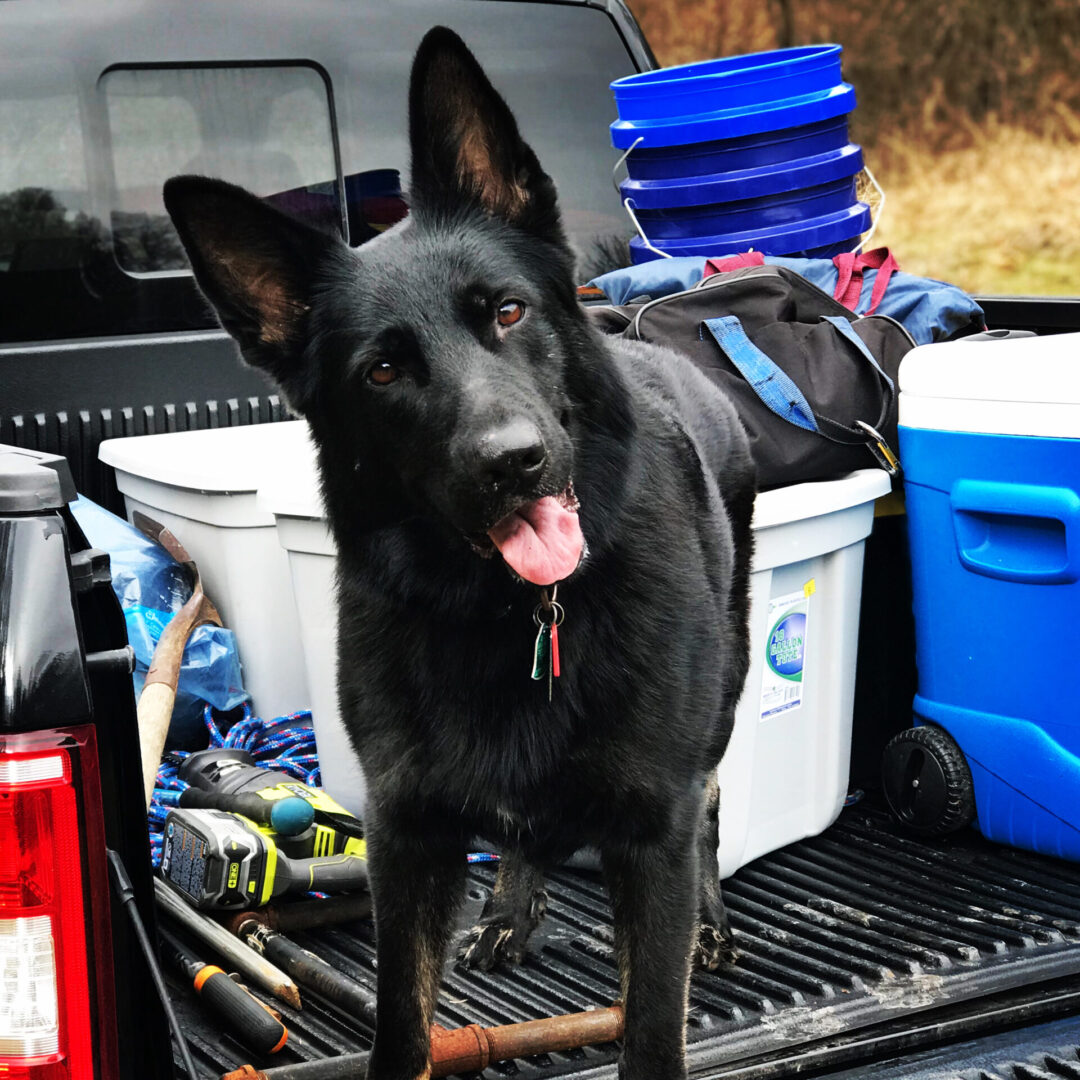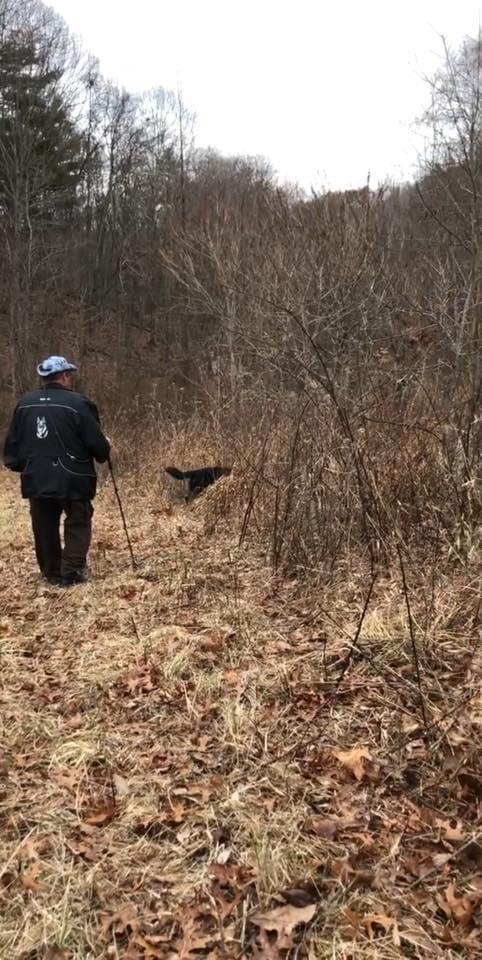 After each location was identified, Dlana brought in the best certified Human Remains Detection canines in the country-one dog specifically trained in older cadaver. The HRD dogs helped confirm all of Dr. Vass' positively identified " Gina" areas, and more...other victims. The next step...dig.
"I finally have answers" - the truth is now also validated by certified HRD canines (human remains detection).
Simple thoughts to ponder...Gina's decomposed Remains will always have her DNA left behind in that surrounding dirt. If Epperly buried a dismembered "hand" in the vastness of a 1000 acre hunting farm 40 years Ago, an exact spot I believe even he could not identify today especially considering he might confuse which victim he put where, then how could we zero in on a remote place, not even understanding at first the relevance of that specific identified place, asking ourselves - "why in the world here???" Until we go and get Bob, the ex brother-in-law and take him to the sites. A man who knew Epperly as a family member and a hunting companion. Then we understood the
relevance and the "why here". Bob shared that that specific area was one of Epperly's favorite 1000 acre hunting grounds — now, forty years later the land is subdivided to various owners. So in that exact place that we discovered when we followed a positive hit on Gina from the Pulaski County mountain overlook, following the trail one mile at a time-yards, feet-zeroing in on Gina's exact location. ....one of eight that tested positive for Gina's Organic matter by use of Dr.Vass' amazing instrument that works by resonance frequency which is unique only to Gina using familial organic matter, landing in a remote place in the woods in the middle of nowhere that ends up being one of Epperly's favorite childhood hunting grounds.
The Peace River Human Remains Detection Dogs not only confirmed and validated Gina's identified sites, but also confirmed another suspected victim whose familial match was positive in two of the same vicinities where Gina's organic marker registered. An identified place near the remote valley.
Time was allocated to take the dogs to the nearby area that registered positive for Angela Rader. Interestingly, the dogs not only confirmed the possible location of the second victim's burial place, but also alerted at three other clandestine graves - places of interest nearby—Cadaver dogs doing what cadaver dogs do—Detect human remains.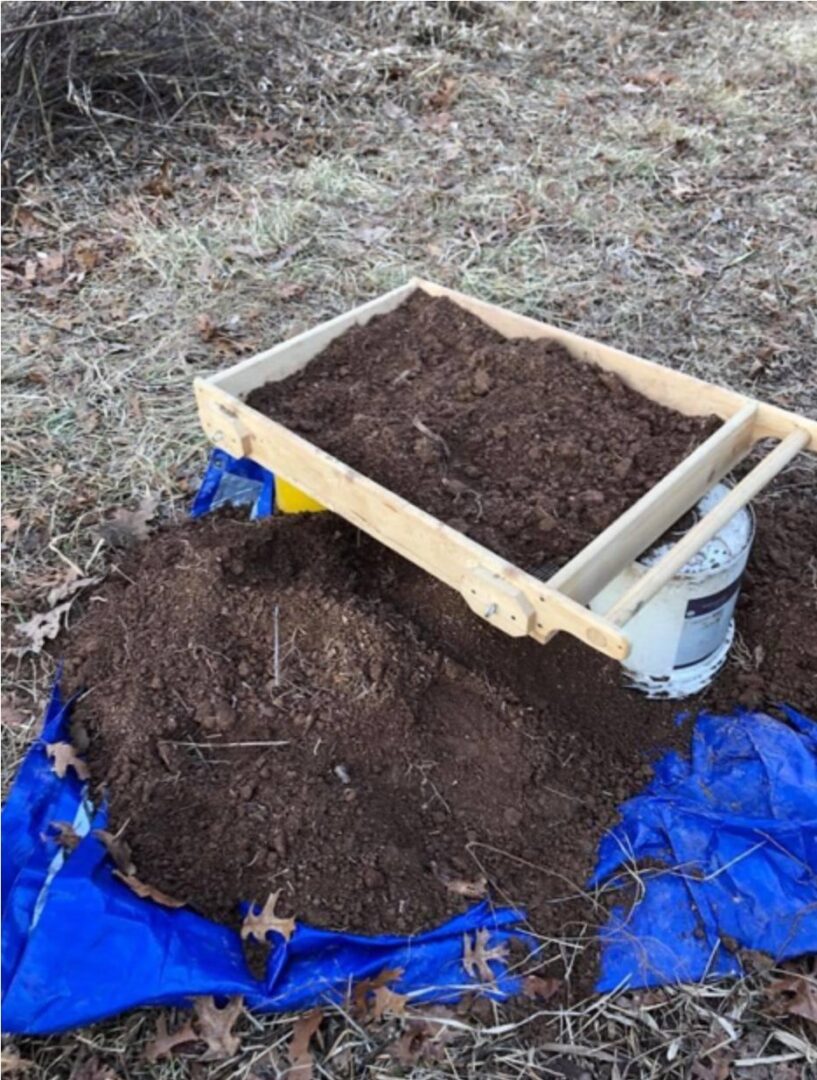 After the dogs confirmed, we tediously excavate the identified, confirmed, and validated spot and we find fragments of human bone right there in that same place in the middle of this remote 1000 acres where there is no reason to have remnants of human Caucasian bone.
That is the power of this instrument.
Hazel Hollow Road. Claytor Dam Road. The dismemberment site at Meadow Creek. Burial sites like the one I call the Psalms 23 Valley—the 1000 acre hunting farm, And three other locations of significance.
"Our search has been long and will continue to be long as we begin to sift through forty years of dirt and mud for fragments of Gina's bones. The first site to be excavated is a place I call the Psalms 23 valley."